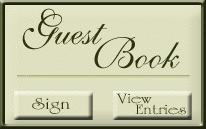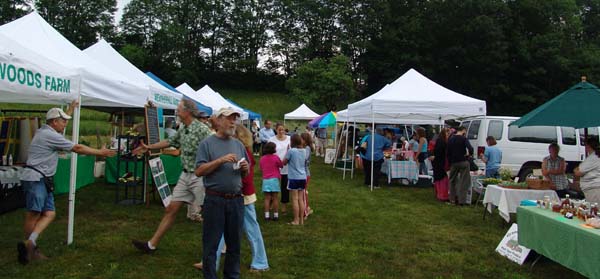 Please support your local farmers.

There are Farmer's Markets in many communities

as well as farm stands throughout New Hampshire.

Click the link below for a Farmer's Market near you!

At a farmer's market, you can greet old acquaintances, have a snack, chat with friends, buy the freshest produce available...all at the same place!

It's even BETTER than WALMART!!!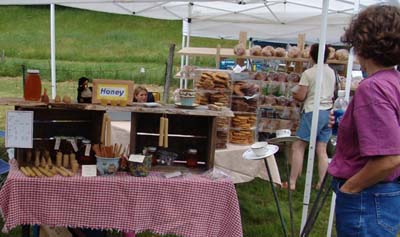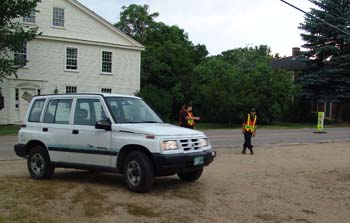 There ain't no one to help you park at WalMart....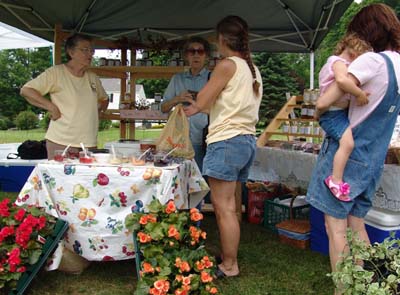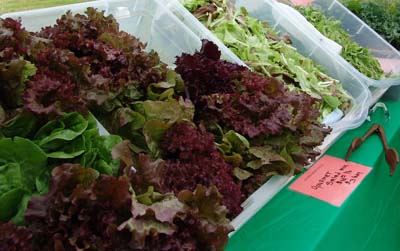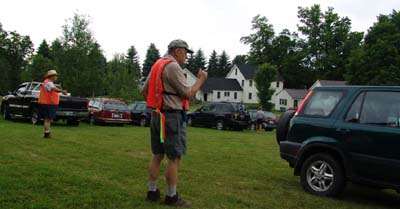 There's even help when you are ready to leave!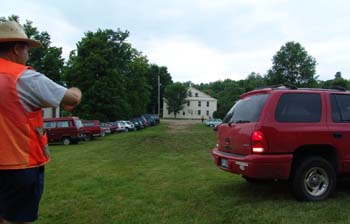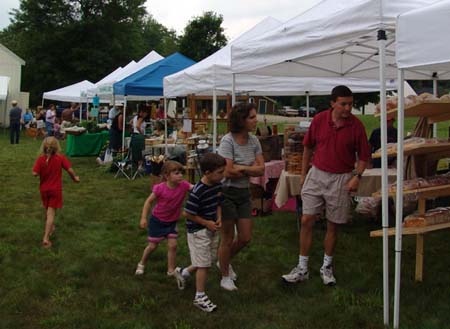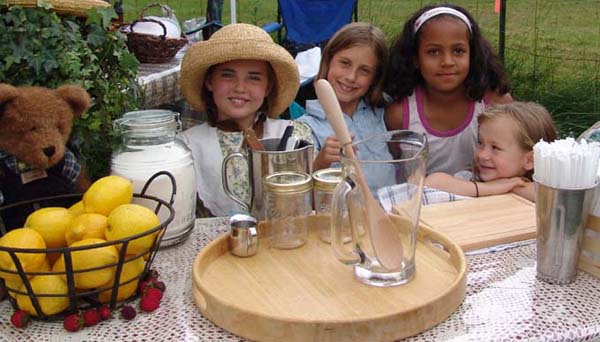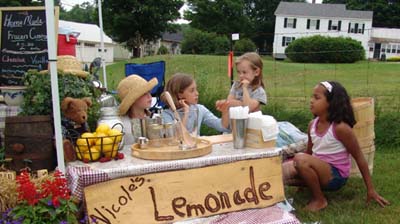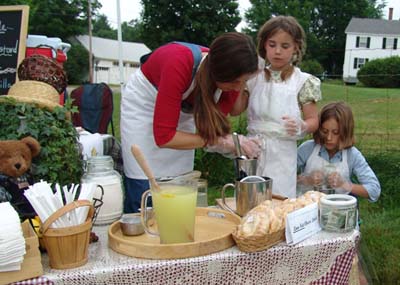 Do you suppose it may be time to make more lemonade???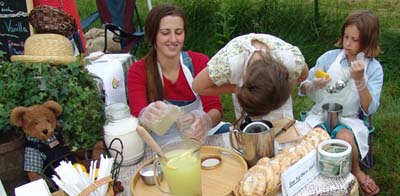 Talk about teamwork!!!

Fresh lemonade is ready in moments!  ...well, minutes.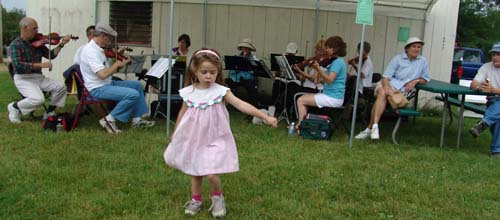 The youth happily display their pleasure of the music...

and this young lady was VERY pleased....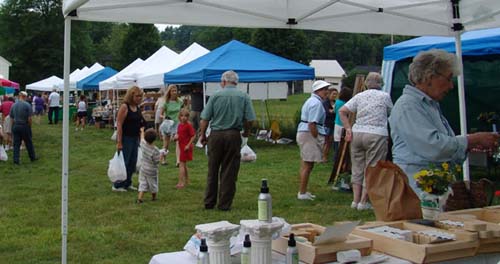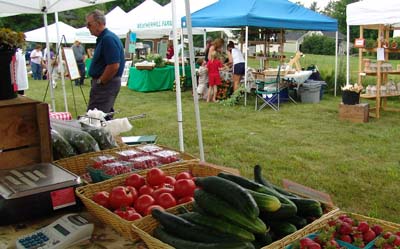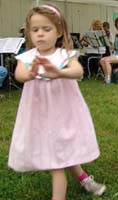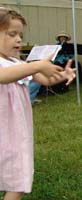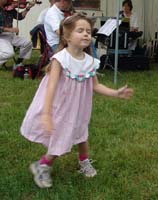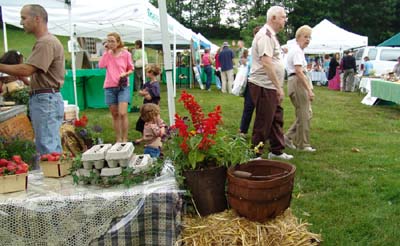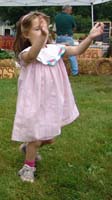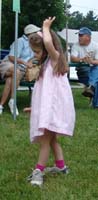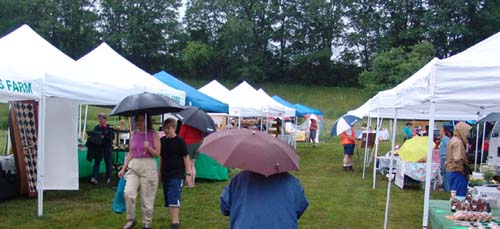 They say "...into each life some rain must fall." ...well, there was a shower during the market hours, but as you can see, it takes a lot more than a little rain to dampen the New Hampshire spirit!!!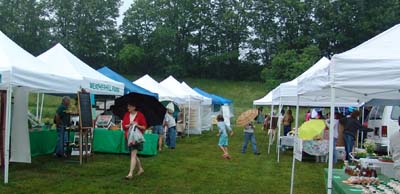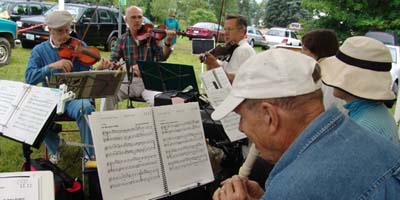 The clouds part...the rains trickle to an end...

and we all resume our activities.

Please let me know if you enjoyed the pictures!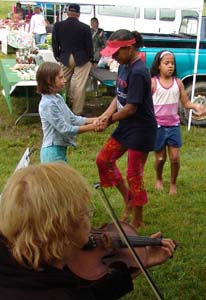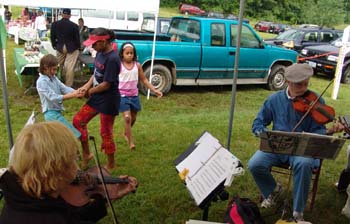 Please sign my guest book or send me an email.  Below are links to visit the Sanbornton Home pages as well as a link that lists New Hampshire Farm Markets.

Photography © Evelyn D. Roberts

Web pages © designed and maintained

by Evelyn D Roberts

Our visit to Sanbornton, New Hampshire Farmer's Market

Evelyn D Roberts, Pittsfield, New Hampshire Photographer; New England;  pictures; photos;  farmer's market; fresh produce;  vegetables; music; Sanbornton,  New Hampshire; Bruce Cobb; fiddle; Music events; Scottish music; pictures; Photo Albums; photos; New Hampshire;

See more of my web site

by clicking a button below!