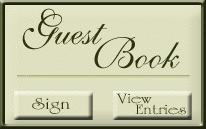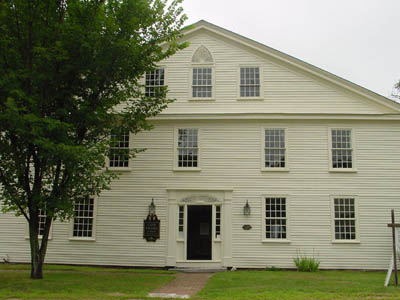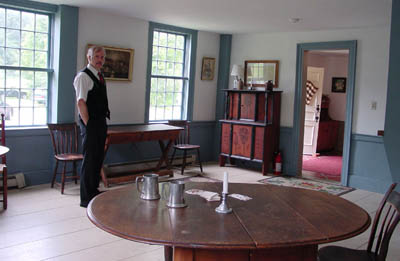 In 1830, the tavern was a stage coach stop on the Boston to Montreal run.

Photography by Evelyn D Roberts

Pittsfield, NH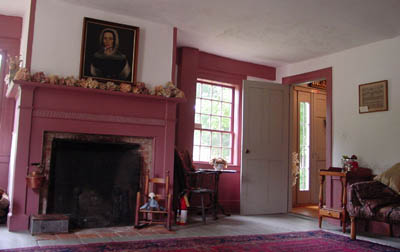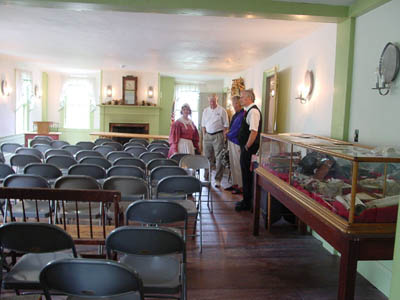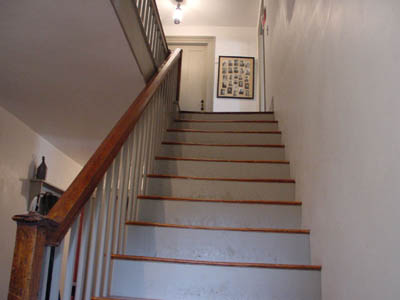 Above shows the Tap Room where the men gathered, and below is the Ladies' Parlor.

As we go up the old stairs...we try to

imagine what tales they could tell...

A ballroom on the second floor serves as the meeting room for monthly programs that are open to the public.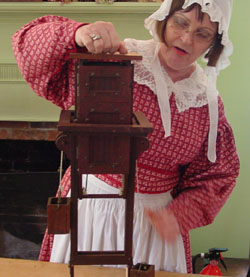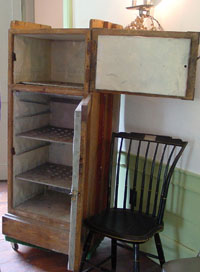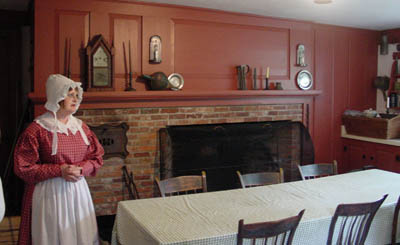 We are introduced to an "Elevating Refrigerator" that sinks down into the basement and is pulled up when needed!  The counter-weights make this an easy task for the lady of the house!!!  The model shows how it works, and the real thing is shown as well, although it is not installed in the floor.

Back downstairs, we are shown the kitchen with it's open hearth, utensils and beehive oven (still being used!!) as well as many other kitchen implements.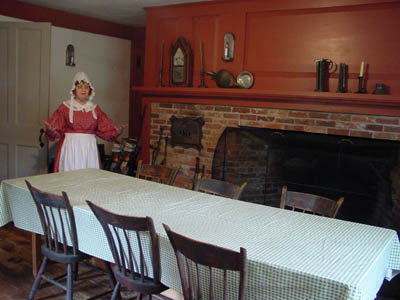 On August 17, 2007 I returned to take more pictures.

This page was last updated on: February 2, 2018

I'd love to hear from you!


Photography © Evelyn D. Roberts

Web pages © designed and maintained

by Evelyn D Roberts

Our visit to Lane Tavern in  Sanbornton NH.

Lane Tavern, Sanbornton NH; New Hampshire; New England; Evelyn D Roberts, Photographer; pictures; photos; historic building;