April 2009

The drive down, a walk through Winterthur, our 'digs' while there

PLUS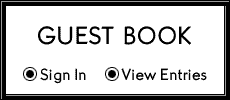 Our visit in December 2005

Longwood Gardens,

Brandywine River Museum,

and our journey back home by AMTRAK.

May 2005

A walk through spring woods...

A Photo Album

We love hearing from you!!!

This page was last updated on: February 18, 2018
Photography © Evelyn D. Roberts

Web pages © designed and maintained

by Evelyn D Roberts

May 2008

The drive down and back,

our walk through Winterthur while in PA.

Photo albums of our visits to Pa.

Longwood Gardens; Winterthur; Brandywine River Museum;  AMTRAK; Pa; IMAGES; Evelyn D Roberts, Pittsfield, New Hampshire Photographer; pictures; photos; https://flic.kr/s/aHsmdWpwW8

September 2009

The drive down, a walk while there and coming home....

PLUS

See more of my web site

by clicking a button below!

April 2010

The drive down, enjoying the pastels of Spring Foliage and light traffic...

in spite of light showers, fog and overcast skies!  :)

Come with us on one of our walks...

PLUS

Our Drive to Pennsylvania - April 6, 2012

We both fell ill the next evening and we

were both very ill for the next two days.  We headed

back home on the third day, still a bit shaky,

but made it home, safe and sound.