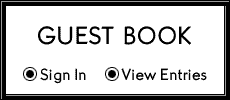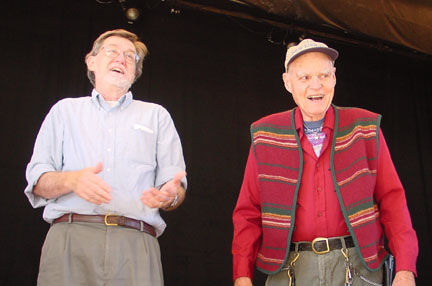 Bob McQuillen is a 2002 National Endowment For The Arts National Heritage Fellowship Recipient. Bob is one of 15 artists across the country to receive the nation's highest honor in the folk and traditional arts.  A celebration dance party was held on the afternoon of Sunday, September 29th in the Peterborough Town Hall.

Please allow time for the pictures to load.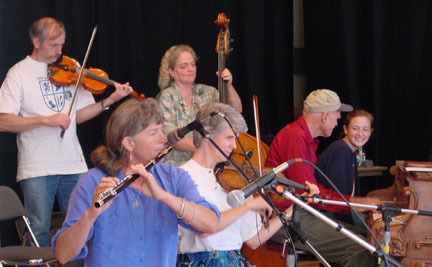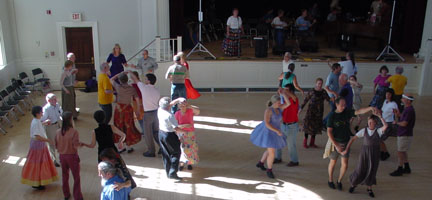 Above shows Vince O'Donnell and Bob McQuillen.  Below shows dancers enjoying the music.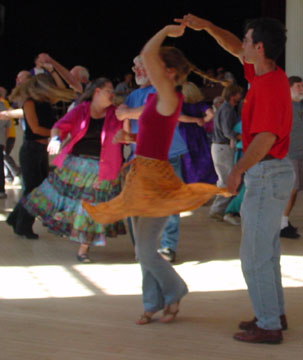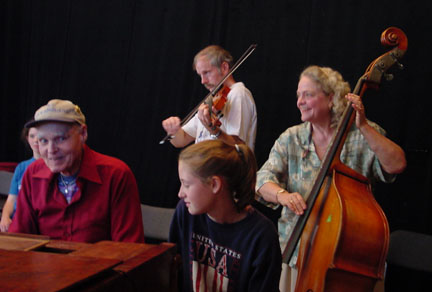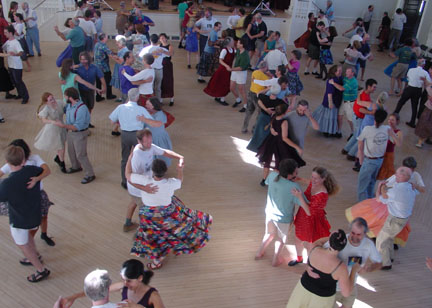 Above back row; Bruce Cobb,  Justine Paul.  Front row; Deanna Stiles, Jane Orzechowski, Bob and his apprentice at the piano...as below, a young man twirls his partner!

Bob and his apprentice at the piano, with Bruce Cobb and Justine Paul in the background.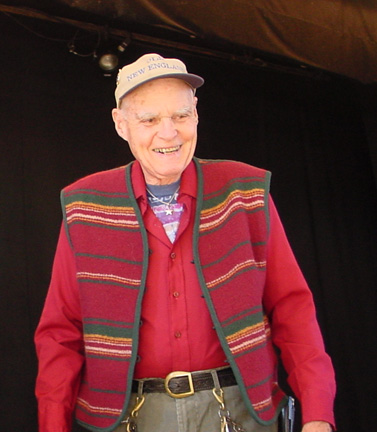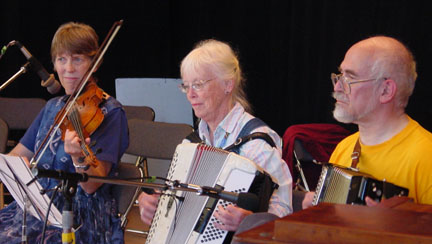 Sue Songer (Portland Oregon), Sylvia Miskoe, Phil Katz (Seattle)

With all the magic of a kaleidoscope, the dancers swirl around the hall.

CLICK ONE OF THE LINKS BELOW FOR MORE INFORMATION ABOUT:


Photography © Evelyn D. Roberts

Web pages © designed and maintained

by Evelyn D Roberts

Honoring Bob McQuillen, National Heritage Fellowship Recipient celebration on Sept. 29, 2002.

Bob McQuillen; Peterborough, NH; New Hampshire; New England; Evelyn D Roberts, Pittsfield, New Hampshire Photographer; Bruce Cobb; Contra dancing; fiddle; music; pictures; photos;

See more of my web site

by clicking a button below!

This page was last updated: February 2, 2018
Bob joined us at a Birthday Celebration for Sylvia

in November 2005. He presented Sylvia with a tune

he composed for her!  :)

For a Photo Album of the Event above