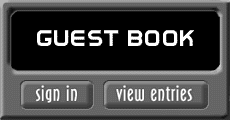 Images are in Flash Albums with background music on slideshows.

Depending on your connection speed, it may take a short

time to load and start playing the Flash SlideShow Album.

Mother's Day Floods ~ May 2006

24 Photos

Flood Gates Replaced-2006

21 Photos

Check out links below for events such as:

Pittsfield Old Home Day, the Annual Balloon Rally,

Dances & Jams that we have attended,

NH seasons  etc...

This page was last updated on: July 12, 2017
This guest book has been through many page changes!!!

Photography © Evelyn D. Roberts

Web pages © designed and maintained

by Evelyn D Roberts

Floods and dam repairs in Pittsfield, NH

Evelyn D Roberts, Photographer; Pittsfield, New Hampshire; Mother's Day Floods; New Hampshire; New England;  pictures; photos; 2008 pictures; pictures of floods; Pittsfield, NH; April 2007 floods; dam in danger; high waters; flood damage; dam repairs;

See more of my web site

by clicking a button below!

The website that hosted my photo albums has shut down and deleted all files.  I am setting up a new site for my albums and will replace links as soon as possible. I have thousands of pix and over 800 photo albums, so it will take some time to finish.  Thank you for visiting my sites!  My YouTube files were NOT affected!