This page was last updated on: January 31, 2018
Photography © Evelyn D. Roberts

Web pages © designed and maintained

by Evelyn D Roberts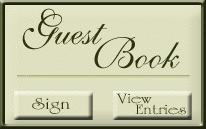 These are fun YouTube vidios I have posted online

I have also included the Bud Tribute further below!

Click on a show to start it.

Have you ever seen the Bud Tribute for 9/11 called "Respect"?

This is NOT one of MY video's.  If you are anything like me, you will want to have a kleenex handy!!!

The first YouTube shows Anastasia 'going for a train ride'!

The next YouTube video is of Bruce playing Possum up a Gum Stump


Mostly links to video clips

This page may take extra time to load

Mini flash shows of Cobb Glass, our cats, and the Bud Tribute.

Evelyn D. Roberts; Pittsfield, NH; photographer; pictures; Cobb Glass; Bruce Cobb; link to Bud Tribute

See more of my web site

by clicking a button below!