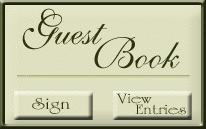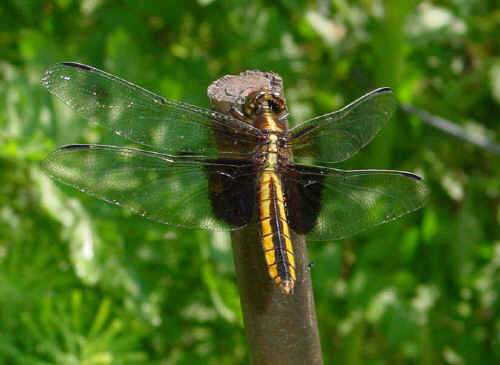 The following pictures were taken in our yard.

Please allow time for the pictures to load.

A "Widow" dragonfly rests on an old (glassblowing) pontil rod.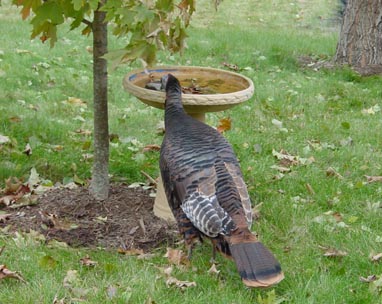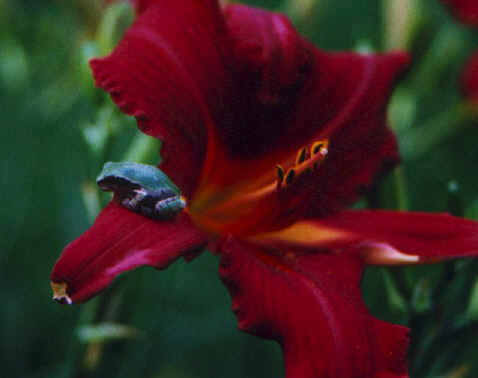 "Big Bird" gets a little drink!

A tree frog visits a lily!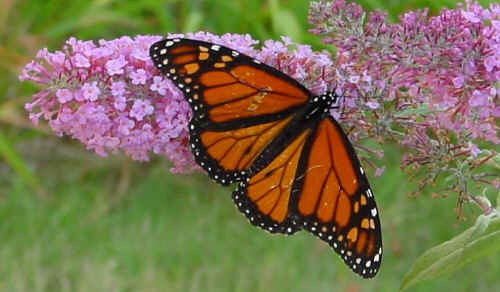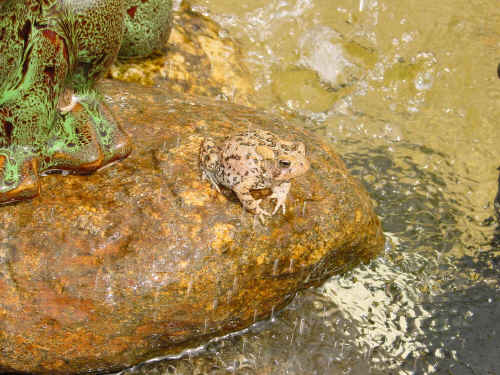 A tiny visitor in the 'sink garden' !!!

A Monarch butterfly sips from the Buddleia or Butterfly Bush.

This page was last updated on: January 31, 2018
An early snow dusts the Cosmos...

and (below) an early frost turns the "drips" from the hose into an icicle!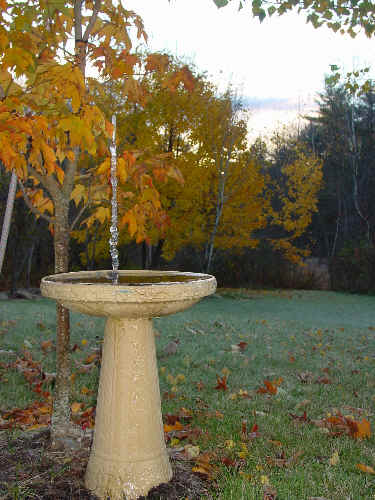 Photography © Evelyn D. Roberts

Web pages © designed and maintained

by Evelyn D Roberts


Favorite Foto's, Some of my favorite pictures.

Pittsfield, New Hampshire; New England; Evelyn D Roberts, Photographer; favorite pictures; images; tiny toad; dragonfly; wild turkey; early frost; cosmos with snow frosting;

See more of my web site

by clicking a button below!

I also have some pix and Collections up on Flicker,

to check them out!  :)