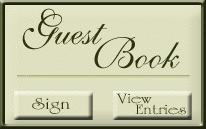 Page one of two pages.

I had the day "off"...Bruce didn't!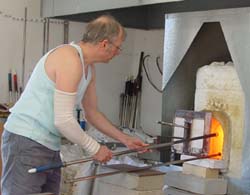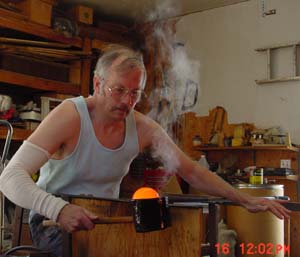 Bruce is making

a lily pad vase.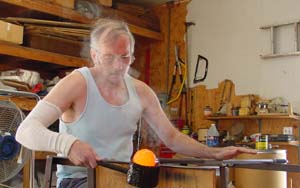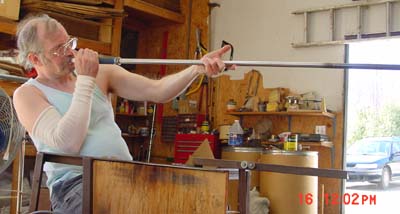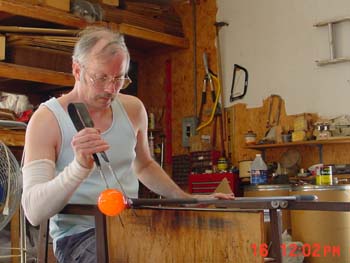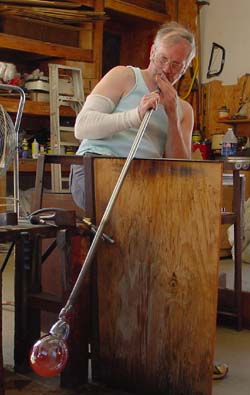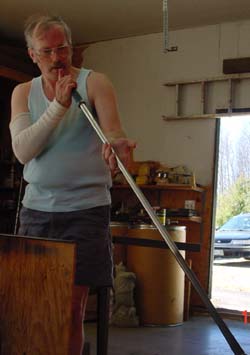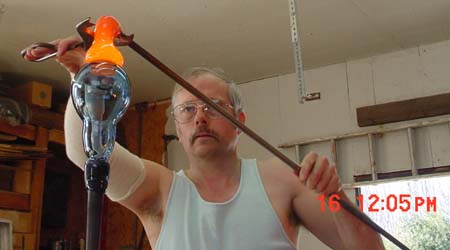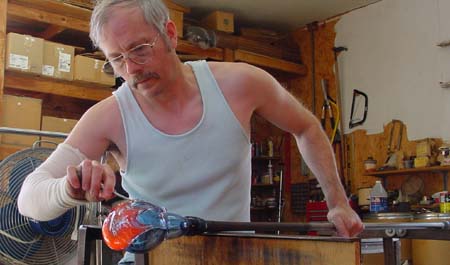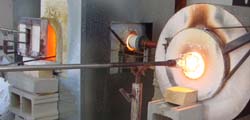 The piece must be kept at a working temperature and is reheated often.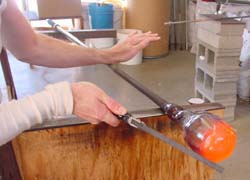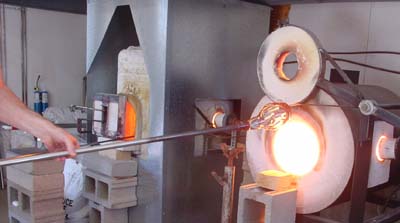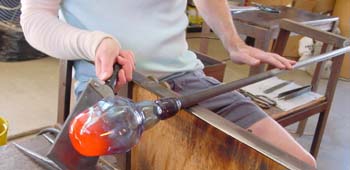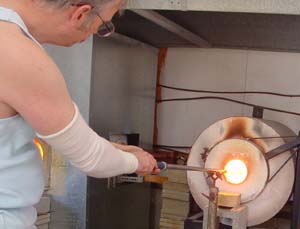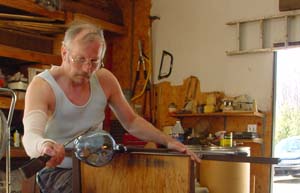 Notice it "flopping" below, left.  The piece is quite soft as it comes out of the "glory hole".

Next, a spiral vase, please CLICK HERE to continue
AND for links to PHOTO ALBUMS!  :)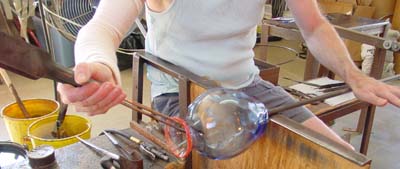 Above right and below, the piece is now on the pontil rod and he is opening the neck.

This page was last updated on: July 4, 2014
Photography © Evelyn D. Roberts

Web pages © designed and maintained

by Evelyn D Roberts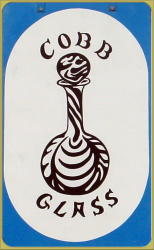 Watch Bruce Cobb, New Hampshire glassblower make a lily pad vase in his Pittsfield, NH Glass studio.

Bruce Cobb, glassblower, Pittsfield, New Hampshire; pictures, New Hampshire artist, handblown glass, craftsman; League of NH Craftsmen; New England; Evelyn D Roberts, Photographer