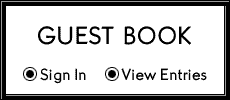 Our day in Maine began with a stroll on the Marginal Way, from there we drove south along the coast to visit a friends new gallery in Cape Neddick. We then went on to enjoy our lunch at the Fort McClary picnic area.  After our lunch we took a walk beyond the picnic area and found a tiny island that because of low tide, we were able to venture onto it.

MARGINAL WAY

In 1923, the Marginal Way was given as a gift to the Town of Ogunquit by Josiah Chase of York. It is now a paved footpath beginning (or ending) in a corner of Oarweed Cove near the Perkins Cove which is where we started our walk of 1 ¼ miles to Ogunquit Beach. The walk meanders by tangled bayberry and bittersweet bushes, gnarled shrubs of fragrant pink and white sea roses, shaded alcoves formed by wind-twisted trees jutting out onto high granite outcroppings, and views of the Atlantic. Each year more than 100,000 people take this scenic path along the rugged cliff line, and, while Maine has several similar ocean walkways, Ogunquit's Marginal Way is undoubtedly the most unique, the most popular, the most painted and the most beloved.

Images are in Flash Albums with background music on slideshows.

Depending on your connection speed, it may take a short

time to load and start playing the Flash SlideShow Album.

This page was last updated on: July 12, 2017
Well, did you like the pictures???

Photography © Evelyn D. Roberts

Web pages © designed and maintained

by Evelyn D Roberts

PERKINS COVE

In the early days of settlement, fishing and shipping were the main means of livelihood. Perkins Cove, or Fish Cove as it was then called, was an integral part of these growing industries. At that time the cove was open to the erratic Atlantic which put ships and land in constant danger from high seas and flood tides. The Fish Cove Association was formed and managed to buy some adjacent bits of land, cut a channel through to the Josias River which flows into the Cove and reconfigure its shape to form the now sheltered, well known calm anchorage. Perhaps the best- known feature of Perkins Cove is the unique draw-footbridge which spans the entry to one of the loveliest little harbors on the Maine coast.  It is here that one can begin a "trek" on the Marginal Way, hop on a colorful trolley for a leisurely tour of the Town, or just relax and watch as various vignettes unfold in the everyday life of this bustling port. Maine has few small harbors that show such constant activity and none more picturesque than Perkins Cove - a true "gem" in the crown of Ogunquit Village.

Our Maine Adventure

A visit to the Maine coast,  walking along the Marginal Way.

Maine coast, Ogunquit, pictures, Marginal Way, Perkins Cove, Fort McClary picnic area;

Evelyn D Roberts, Photographer; Pittsfield, New Hampshire; Bruce Cobb; fiddle; pictures; Photo Albums; photos;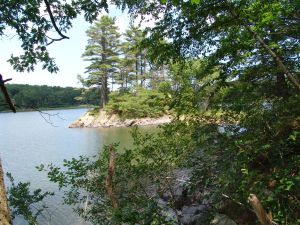 See more of my web site

by clicking a button below!

The website that hosted my photo albums has shut down and deleted all files.  I am setting up a new site for my albums and will replace links as soon as possible. I have thousands of pix and over 800 photo albums, so it will take some time to finish.  Thank you for visiting my sites!  My YouTube files were NOT affected!