Here we are, back at the Bell residence for another day of fiddles, feasts and fun!!!

Photography by Evelyn D. Roberts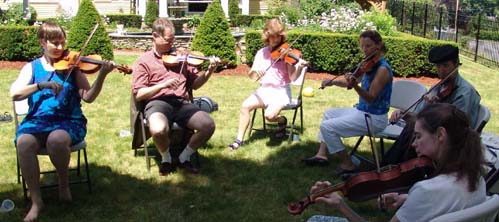 It is a gorgeous day and the musicians gather outdoors.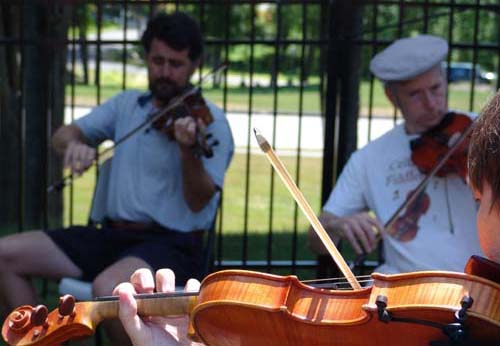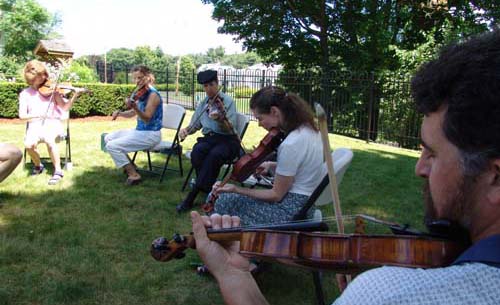 I can't describe how pleasant it is.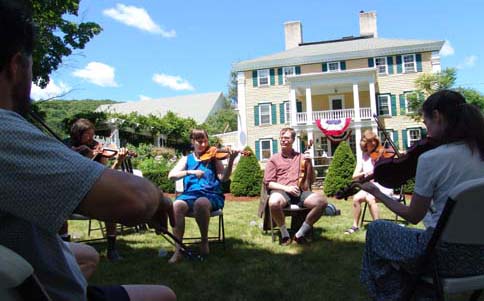 The music flows throughout the area.

Images are in a Flash Album with background music on slideshows.

Depending on your connection speed, it may take a short

time to load and start playing the Flash SlideShow Album.

This page was last updated on: July 12, 2017
Photography © Evelyn D. Roberts

Web pages © designed and maintained

by Evelyn D Roberts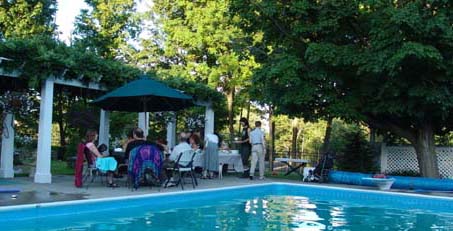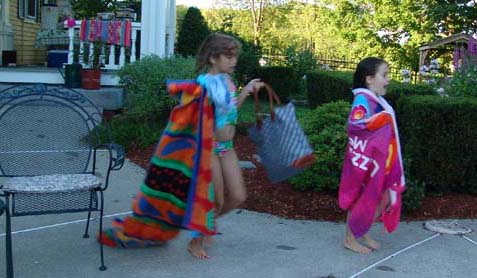 The girls have finally decided to

give up on the pool and warm up!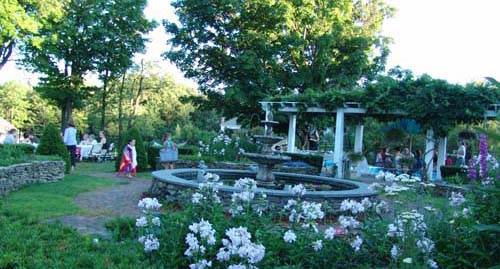 As the sun goes down, the musicians

decide to retreat to the ballroom.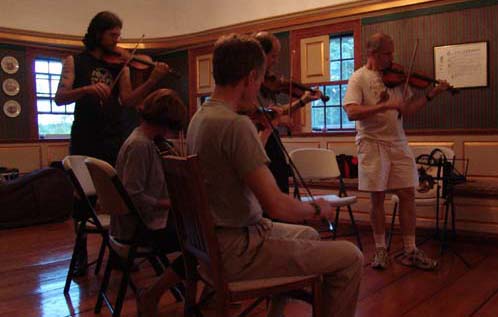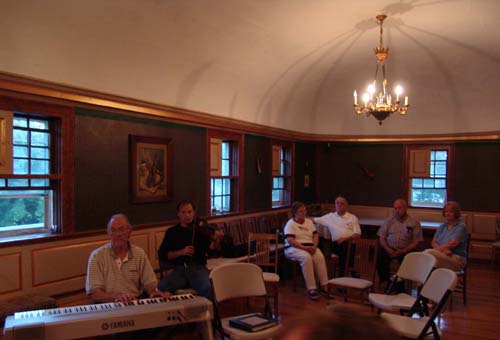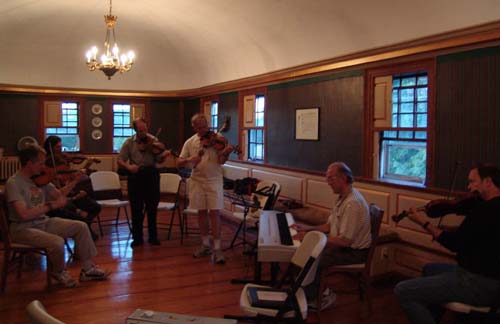 An audience gathers and the music continues.

The day comes to a close for us,

and we head back to New Hampshire.

It was indeed a wonderful day of music and fun, accompanied by lots of scrumptious food!

Thank you everyone, especially to

the Bells for their hospitality.

The Bell's host another Fiddle Frolic at their home in Leominster, Mass. (July 2004).

Evelyn D Roberts, Photographer; Jam session; Fiddle Frolic, images, Photo Albums; photos, music,  Bruce Cobb, fiddle; Scottish music; Scottish Country Dance;Jeremy bell, Nancy Bell, Barbara McGown

See more of my web site

by clicking a button below!

The website that hosted my photo albums has shut down and deleted all files.  I am setting up a new site for my albums and will replace links as soon as possible. I have thousands of pix and over 800 photo albums, so it will take some time to finish.  Thank you for visiting my sites!  My YouTube files were NOT affected!